Trusted Pest Services For Greater Philadelphia
If there is one thing our pest management professionals know about your business, it's that a pest infestation is the last thing you need. Not only do pests potentially hurt your bottom line, but they also run up the risk of compromising the health of your employees. At Pestmaster® Services of the Main Line in Philadelphia, we use the latest pest control products backed by years of research to deliver an environmentally friendly solution that helps you reclaim your company and get back to business.
Our Commercial IPM Service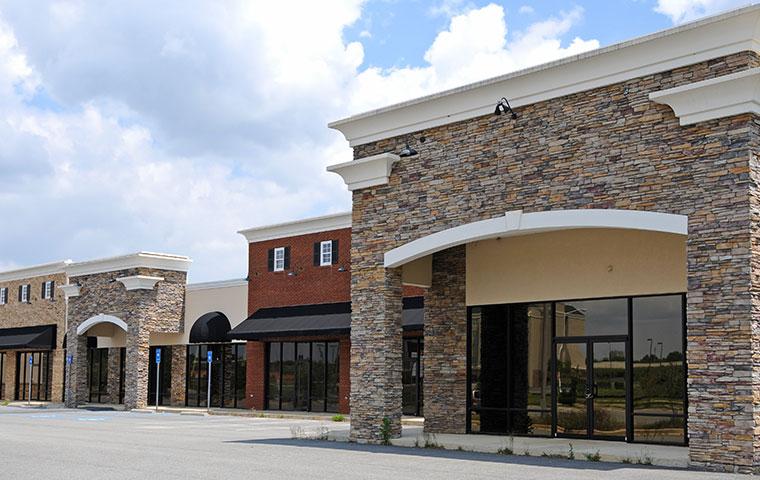 At Pestmaster® Services we're committed to delivering the best results possible to our commercial customers. Our pest management professionals accomplish this through the use of our Integrated Pest Management (IPM) system.
With this approach, we inspect the property, develop a customized game plan, and then get to work delivering results you can count on.
Our team delivers unmatched results thanks to the following:
IPM Certified Status

Free Inspections and Estimates

Environmentally Friendly Products

Affiliations including NPMA, Professional Service Council, NAWMA, and the GSA
It's Worth Going Green
While it may sound tempting to utilize any chemical you can to treat a pest infestation, in reality, this creates more problems. Most chemicals are harmful to the immediate area and can leave your employees at risk. For this reason alone, it's worth it to use green pest control solutions. When you partner with Pestmaster® Services, you're choosing a company that doesn't take pest management for granted. We know what each type of business needs, and more importantly, we know how to treat every pest that invades your business. You can depend on us to deliver superior eco-friendly pest management.
Educational
Parents depend on a school to be a safe environment for their children. When a pest infestation occurs, that safety is compromised — especially when harmful chemicals are used to treat it. That's why our team uses nothing less than proven pest control products that are verified to be environmentally friendly, ensuring the pest problem is taken care of quickly without risking the health of your students.
Healthcare
Buildings designed to handle healthcare such as hospitals require the highest levels of sanitation possible. With pests present, this level is impossible to reach. We understand that, which is why we work with you to correct the problem so you can get back to what matters, which is the treatment of your patients. Don't settle for anything less than eco-friendly pest management.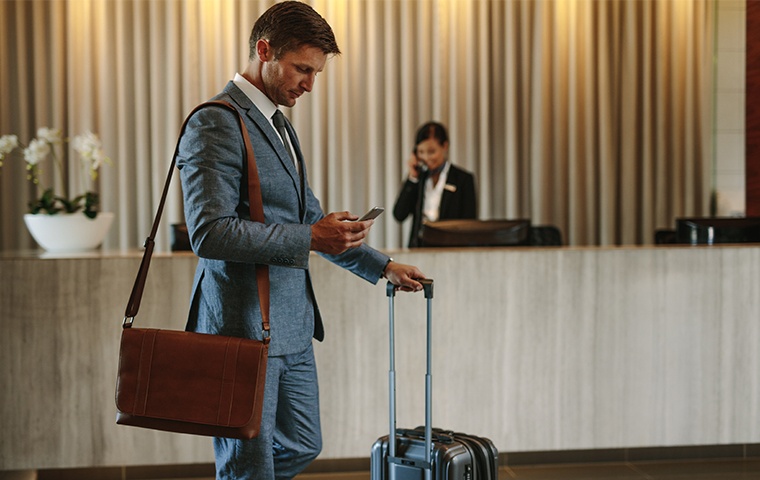 Hospitality
The point of running a hotel or motel is to deliver an escape for your customers. You can't reach this objective when pests have invaded. At Pestmaster Services® of the Main Line, we understand the importance of treating the problem quickly without the risk of harm to your customers. That's why we only use proven, environmentally friendly pest control products to address your pest problems.
Property Management
Your residents will never be satisfied when a pest infestation is in progress. As such, this can lead to empty units and lost revenue. We know this is unacceptable, which is why we can set up a pest management plan that delivers long-lasting results, guaranteed to help you keep your residents satisfied.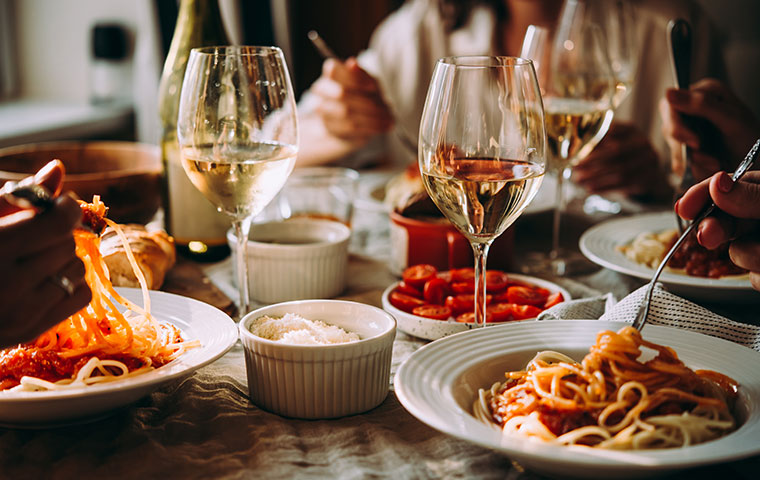 Restaurants
When pests invade your restaurant, it's a practically guaranteed way to get shut down due to a failed inspection or because of negative reviews. We have you covered with the latest pest control solutions, along with tried and true practices that will help get and keep your restaurant up to code. Your reputation and customers are very important to us.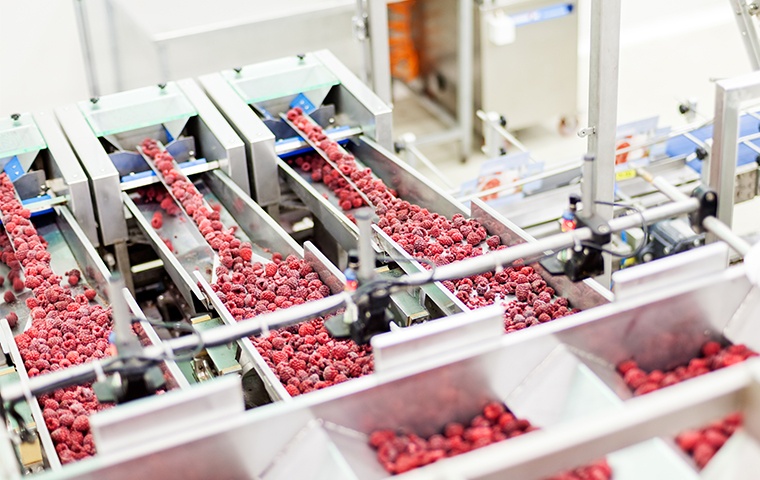 Food Processing
Pests love food, so it only makes sense that they love food processing facilities. When pests invade your facility, you need a solution you can depend on so you can resume the necessary quality control standards. We work with you to deliver pest management solutions that get your facility back in the green, instead of the red.
Why Choose Pestmaster® Services?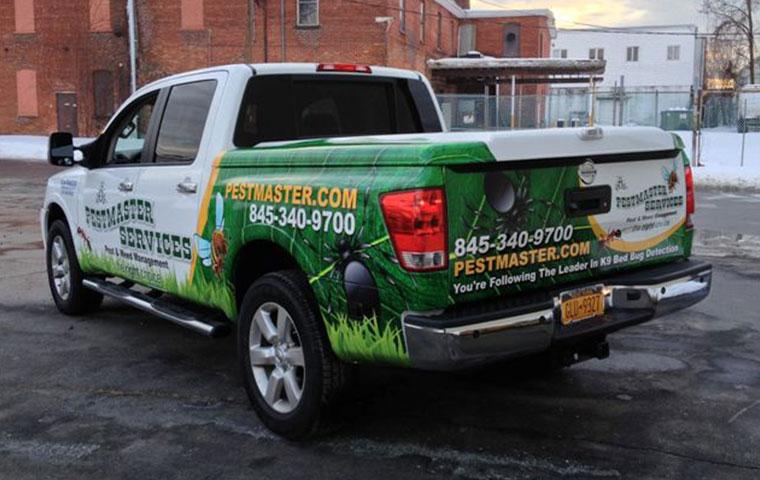 Our focus has always been on sustainable solutions that address our clients' needs from start to finish. For more than 40 years, we have worked to stay on top of the latest technologies and pest control solutions to ensure we deliver nothing less than the best because that's what you deserve.
We stay true to our commitment, thanks to the following:
Extensive service areas

High-level of training for our employees

Customized solutions designed for your business

Ongoing commitment to product and process improvement
At the end of the day, you're in business to provide the best products or services to your customers. It only makes sense that you should receive the same. At Pestmaster® Services of Greater Philadelphia, we honor that need by providing true pest management that is environmentally friendly every single time.
Green Solutions So You Can Get Back To Business
There are numerous pest control solutions available. However, most of them are harmful to the very people these solutions try to help. At Pestmaster® Services of the Main Line in Philadelphia, we deliver pest control services that keep your employees safe while getting rid of pests. For our pest control professionals, pest management doesn't work if it puts people at risk. Plus, with our solutions, your team can continue working, so you're already back in business.